Colorful Kitchens That Look So Inviting
Why are we always debating between white and off white while thinking about a new kitchen? Stop wasting your time with it. Try something new and go for bold colours. There are lots of different colours you could go for. We collected few colourful designs to inspire you.
Dark Plum
This dramatic purple is 
the 
color to watch out for.  It's the new fashion color. Cooking will be more fun with this amazing eye catching color.
Modern brown white combination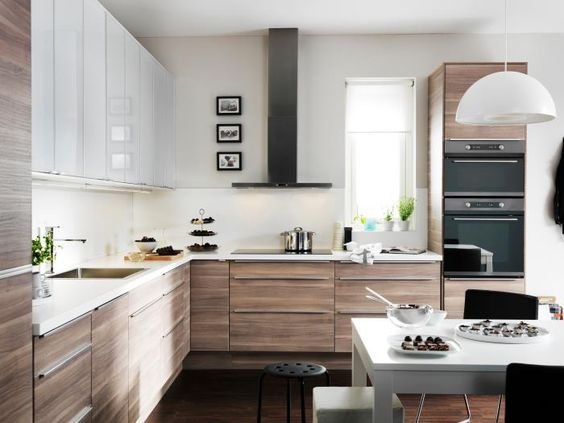 This is a classic combination. You can't do anything wrong with it. It looks clean and unique.
Dark grey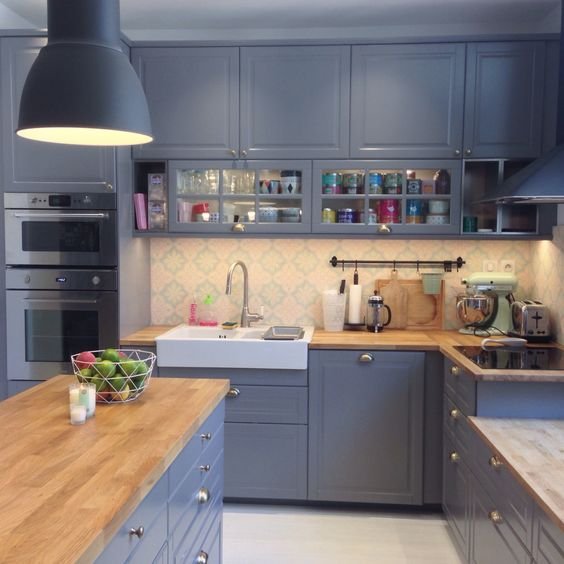 A very trendy choice. Also a bit different and it's worth going for it.



Stylish red
This stylish shiny red kitchen will catch all the attention. A very modest color you could go for. Combine it with white.