The Summer is coming and this is the perfect time to decorate your balcony. Are you looking for good decorating ideas for furnishing and decorating a balcony ? Take a look at our tips for creating a beautiful balcony with a more than reasonable invoice!
Having a balcony available for the summer season is a great bargain to enjoy the good weather and laze around like on a real terrace!  Here are some solutions to arrange and decorate your balcony without spending too much.



Bet on old rattan furniture for the balcony
For a cheap balcony with a bohemian look or a seventies style of your choice, look for old rattan furniture. Rattan furniture will bring naturalness and warmth to your outdoor corner, even vintage rattan sun mirrors at will will have their place on the balcony and will decorate with charm the walls!
Take out your indoor coffee tables on the balcony
You surely have one or two left lying around, coffee tables that you never made up your mind to throw away. It is the moment where never to exploit these pieces of furniture which no longer have any interest inside to take them outside and give them a second life . They now have their place on the balcony to create a very mix and match garden furniture that you can revamp if necessary.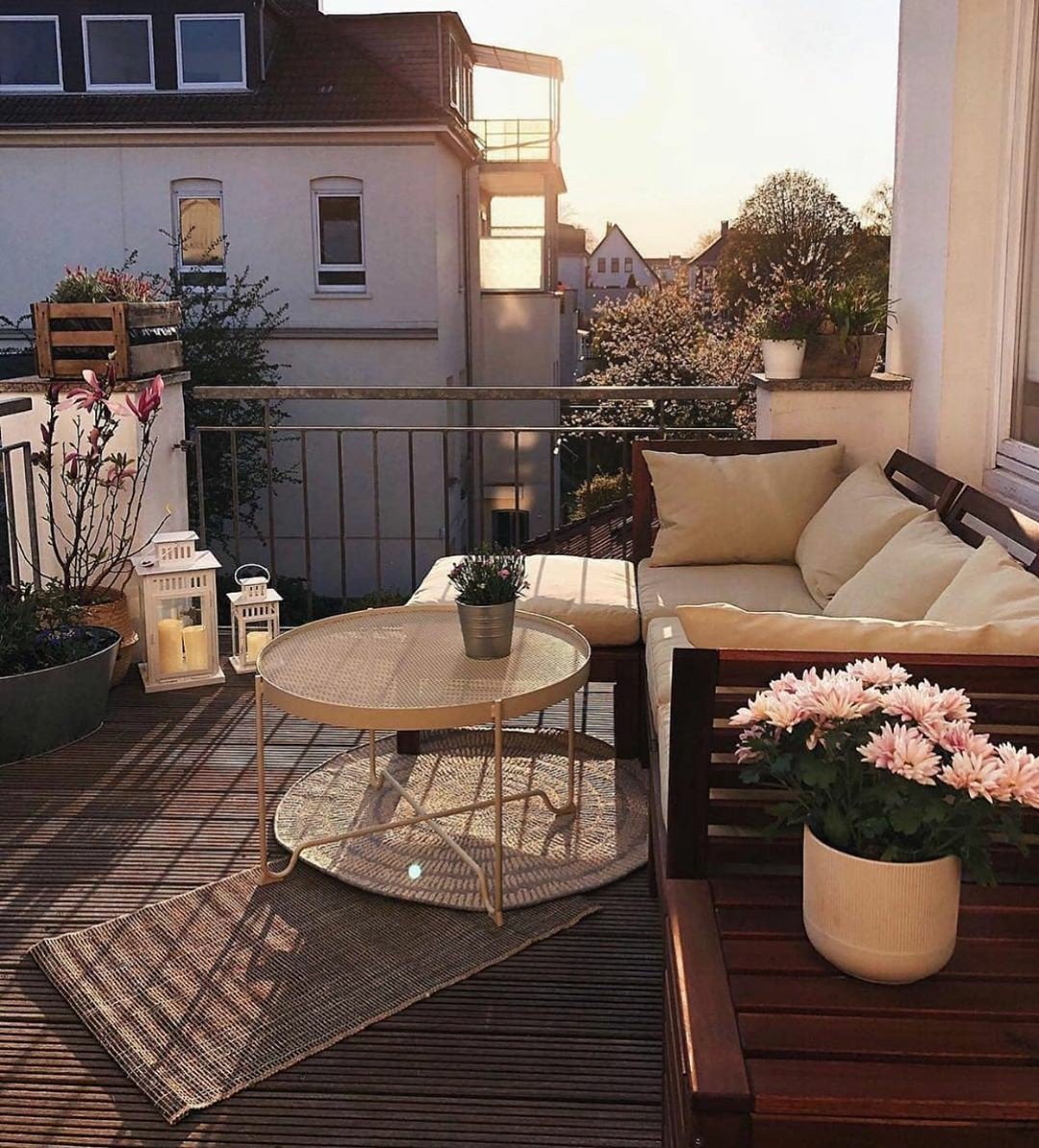 Dare the outdoor carpet on the balcony
Not the budget to invest in wooden tiles to camouflage the unsightly concrete floor of your city ​​balcony ? Invest in a cheap carpet that will do the trick to hide a slightly old or damaged floor. Choose a carpet capable of matching your choice of garden furniture and which will be resistant to spend the whole beautiful season outside, of course!
Mix new garden furniture with older furniture
No need to go broke to build a cute and inexpensive balcony area . Set a small budget and invest in a beautiful room, such as a garden sofa . Around it, place furniture that you no longer need indoors: an old rattan armchair, an overly worn living room rug, cushions that are no longer in fashion … Compose from scratch outdoor corner, and if it is obviously necessary to keep a harmony, you can very well succeed in creating a beautiful balcony with a skillfully thought-out mix and match!
Accumulate the plants with drooping leaves to hide from the opposite
Decorative and natural at the same time, this solution seems to us the best for compiling greenery and protection from curious looks. We therefore protect ourselves from the neighborhood by favoring certain types of plants more than others such as hanging plants with drooping leaves, but also very tall wild grasses to place in hanging planters . Do not hesitate to choose high branches and exotic plants, such as bamboo, to take advantage of their height to isolate themselves in style on the balcony.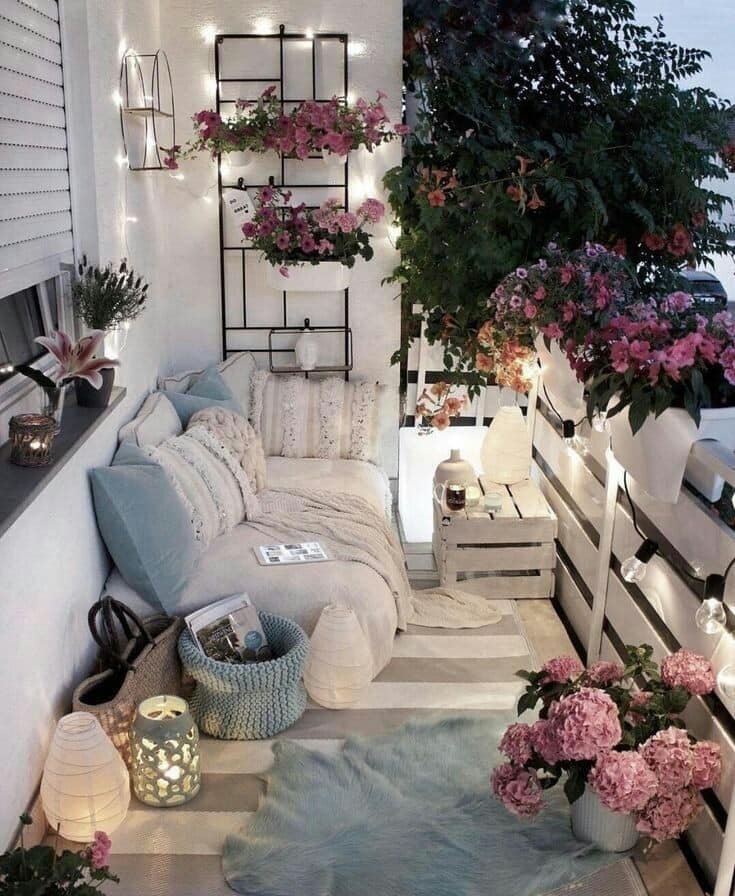 Display a pretty light garland on the balcony
With candles and other lanterns, it's the easy and inexpensive decorative touch to display on your small balcony: the solar garland or the light garland. Whatever the model, this light source brings a little soul to the outside corner. Decorative for the day or practical in the evening, the garland decorates with subtlety. It can be hung on a mottled ladder or on a shelf hanging on the balcony wall.