Today, we will talk about Living Room with black Leather Sofa. We all know that the most of our time we spend in our living room watching TV or enjoying with family members, friends or guests. Of course we want it to decorate it the best way and make it look comfortable and elegant. Our suggestion for today is Black Leather Sofa. You can't do anything wrong with that suggestion because black leather will never be out of fashion. We have collected few beautiful pictures of Living room with black leather sofa. Check them out and feel inspired!
As you can see black goes with every colour, so it is very easy to decorate it.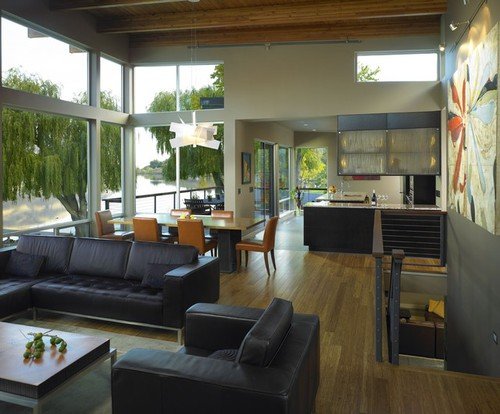 Do you like our pictures?