I love to decorate my room according to the season. In spring, I get out the flower wreath and heart garlands. In summer, I hang out sun catchers and wind chimes. In autumn, I whack out the pumpkins and leaves. Winter calls for the Christmas tree and pastel blue wreath.
It might seem pathetic to some, but it's a little treat I give myself and it makes me smile when I go into my room.




Here are some of the ways I decorate my room for fall…
Pumpkins
I am pumpkin obsessed.
These are a must for me. There are so many different types as well! I used to have inflatable ones, but I have given myself an upgrade.





They're so cute!
If you're into arts & crafts, you could make your own pumpkin. I used to have paper ones, too.
Plastic ones from eBay are super cute and really cheap.
Look how cute these quilted ones are!
You can even get glitter ones for a sparkle…
Real pumpkins will go mouldy eventually, but they look so good when you carve or paint them.
Halloween Mugs
I'm a self-confessed mug collector.





Autumn Leaves
So pretty!
Statement Welcome Mat
It doesn't even have to go outside. You could have it on the way into your room 🙂
Candles
Any excuse to buy another candle.




Spiced pumpkin latte? Yes. Spiced pumpkin candle? Hell freaking yes.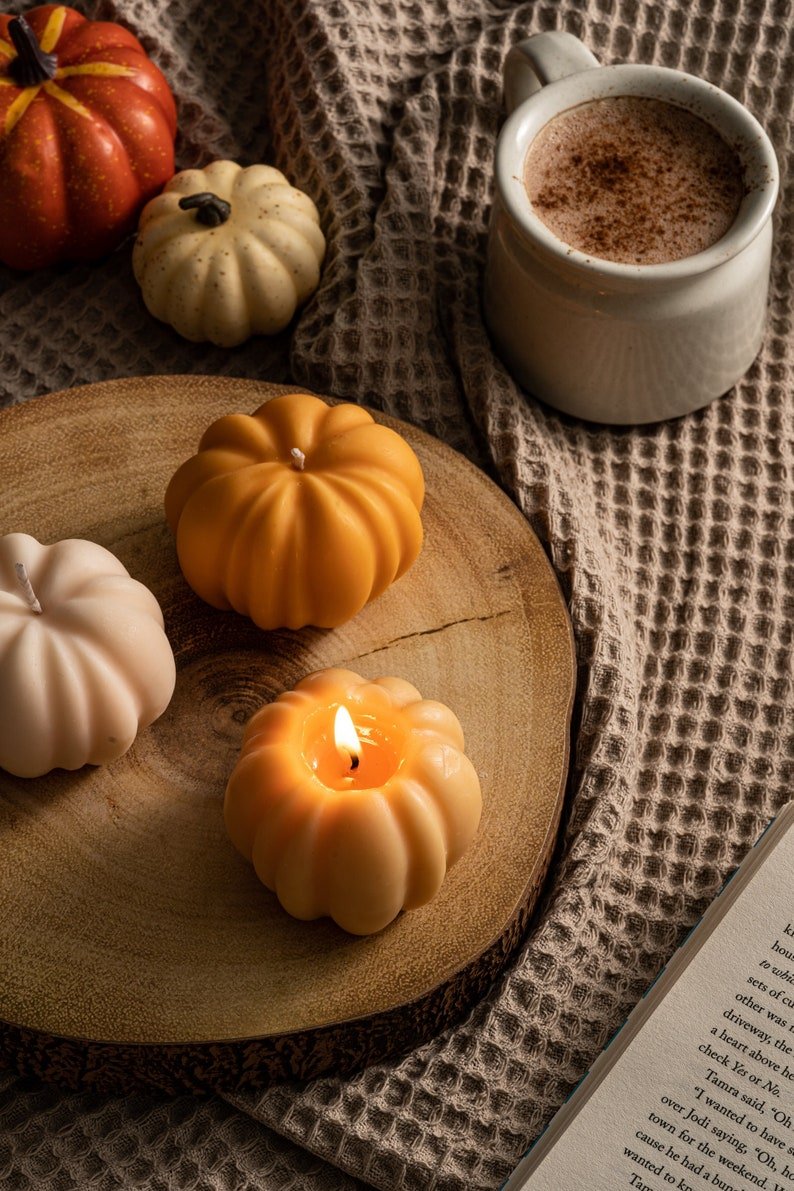 Acorns & Conkers
So I bought a bag of really cheap, fake acorns from Amazon and put them in a jewellery dish in my room. Cannot tell you how happy it makes me seeing them there. I know my life is sad, you don't need to tell me.
I love that shiny, mahogany look conkers have when you first break them out of their husks.





I hope you liked this article. Feel free to share with your friends.