THESE ROOMS MAY SEEM NORMAL AT FIRST… TILL YOU FIND THEIR HIDDEN SECRETS…
1.) Separate your child's work and play space with this awesome idea.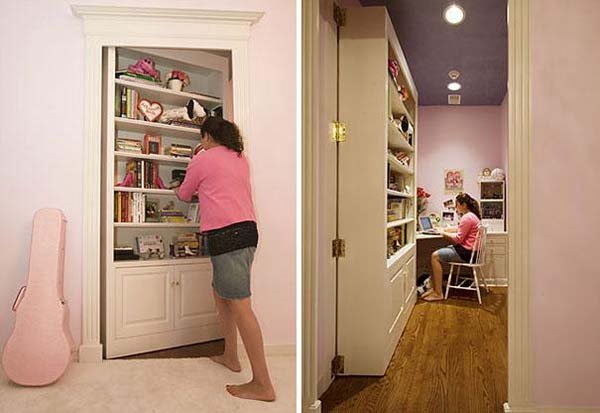 2.) Only the cool kids get to use the secret sauna.
3.) Don't trust your neighbors? Hide your car.
4.) Harry Potter made a cupboard under the stairs …
5.) Perfect for any bookworm looking for a place to read.